All around sheet metal.
Rapid and precise.

LST laser cutting technology-
from circuit boards to complex assemblies or high-end technology in 3D production – according to customer requirements and with the highest precision
LST-Laserschneidtechnik GmbH is your expert when it comes to processing sheet metal. We use the latest laser technology to cut and join metal components flexibly according to your specific requirements. Regardless of whether you need circuit boards, moulded parts, pipes or complex sheet metal constructions – with our cumulative experience in 2D and 3D laser cutting, in assembly production as well as in pipe and profile processing, we can offer you advice on the efficient implementation of your specifications – from the prototype through development to series production.
We are the market-leading service provider in the laser processing of sheet metal components made of steel, stainless steel and aluminium. With a production and storage area of 30,000 m², our 52 laser systems, 11 press brakes and various other production processes at three locarions in Germany, we are prepared for any vertical range of manufacture. Our guaranteed process reliability and flexibility are also evidenced by the certifications you need.
Challenge us – when things get complex, we're at our best. We respond to your needs, advise you and support you in the implementation of your orders and projects as well as in the optimisation of your processes. – With our know-how and experience and state-of-the-art laser technology.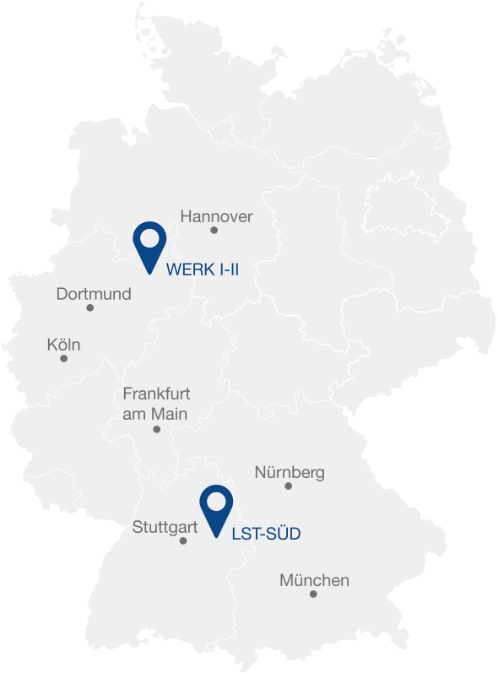 Do you have a project for which you need our know-how?
We look forward to hearing from you!
Contact us